Kenya is a country that thrives on tourism, thanks to wild safari adventures and other captivating tourist sites. Therefore, tourist requirements are minimal, and the available ones are necessary. These measures are standard procedures to ensure you have a good and comfortable stay in the country. Therefore, meet the following requirements during your safari to Kenya, and you will enjoy each moment you spend in magical Kenya.
1. Kenya Visa Requirements
Any tourist visiting Kenya for leisure, business, or other purposes must have a valid Kenyan Visa and passport. A Kenyan visa policy specifies the type of visa each tourist should get based on their travel purpose, nationality, and intended duration of their visit.
You can get a Kenyan visa online if you're looking to participate in a Kenya safari tour. However, other nationalities must visit the Kenyan diplomatic center in their country to get a regular visa.
There are 45 countries allowed to visit Kenya visa-free, Such as the neighboring countries, Malaysia, Fiji, etc.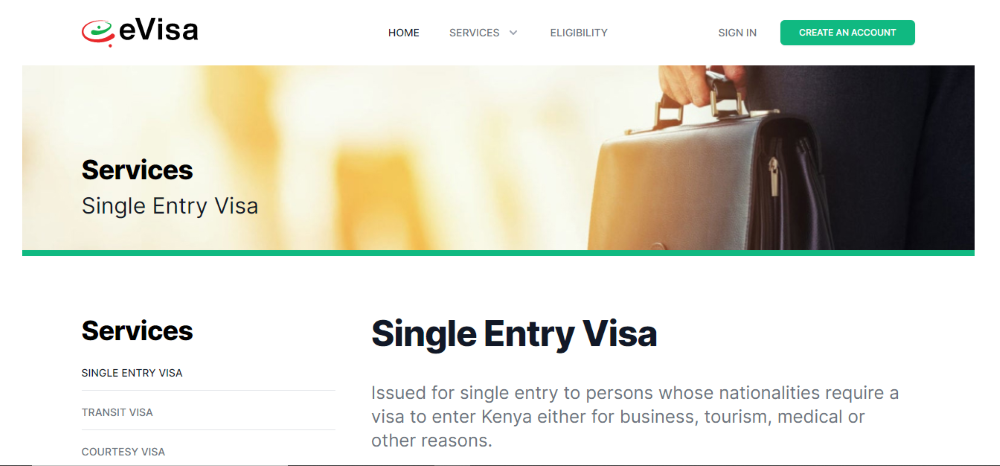 Here is a document checklist to use as you plan your safari to Kenyan;
Kenyan Visa

Kenyan passport

Completed and valid Travelers Health Surveillance form
There might be other requirements, such as vaccination certificates. Also, visit https://evisa.go.ke/evisa.html for more details.
2. Required Vaccinations
Accommodation options in Kenya include outside camping that exposes you to the wild environment. Since you're not used to staying in the wild, there are certain vaccinations you and your family should get before heading to Kenya.
The World Health Organization recommends each tourist get the following vaccinations; Hepatitis A, Hepatitis B, cholera, typhoid, yellow fever, cholera, rabies, and meningitis. These vaccinations are essential since they protect you from airborne transmissions and contact with infected animals. There are also mosquitos in Kenya, and you should carry your anti-malaria pills.
Also, observe basic hygiene to prevent contracting any diseases. These basic measures are crucial since you'll be exposed to the wild and harsh Savannah environment. Finally, remember that the wilderness is home to game animals, and you should avoid littering.
3. Follow The Rules
You are expected to abide by the law whenever you visit Kenya or any other country. This, however, doesn't mean that the country has strict regulations that will give you a hard time. On the contrary, Kenya is law-abiding, and the rules are reasonable.
There is no need to read the rules and regulations since you'll be assigned a guide to help you out. Therefore, it is best to listen to the guides and avoid arguing.
For instance, smoking in public is not allowed in Kenya. If the guide asks you to put out your cigar, it is best to listen to them. There are several designated smoking points where they'll take you to enjoy your cigar.
Certain acts, such as poaching and terrorism, are not allowed in your country and are forbidden in Kenya. However, if you aim to enjoy Africa's wild and untamed side, you'll have no problem abiding by the tourist-friendly rules.
No strict requirements exist for tourists wishing to explore the beautiful Kenyan savannah. Once you get your visa, passport and ready for a safari to Kenya, you are set to begin your adventure. If you follow the simple rules above, you'll have a hassle-free time in Kenya.