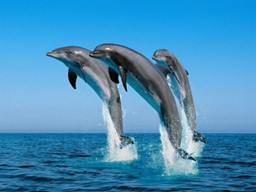 Want to Do a Safari in Kenya? Check the Top Safari Kenya Packages
Kenya safaris are a popular tourist destination for a good reason. With its stunning wildlife and beautiful landscapes, Kenya offers something for everyone. If you're looking to go on a safari in Kenya, it's essential to do your research and find the best safari package for you. This blog post will discuss the top safari packages in Kenya and what each one has to offer! Keep reading to learn more. 
Different Safari Packages
Well, as aforementioned, there are different safari packages that you can choose from. Some of the most common and highly preferable ones include the following:
Budget Safari Package
What is a budget safari package? A budget safari package is a safari trip that has been planned and organized in advance to save money. Budget safari packages usually include budget accommodation, meals, and activities. These packages are often pre-booked and paid for in advance, saving you money on your safari trip.
A budget safari package can be a great way to save money on your safari trip. By planning and booking your trip in advance, you can avoid paying last-minute prices for accommodation and activities. In addition, by choosing a budget accommodation option, you can save money on your accommodation costs. And by opting for budget meals and Kenyan dishes, you can save money on your food costs. All these factors can help make your budget safari trip more affordable.
So if you're looking to save money on your next safari trip, consider booking a budget safari package. With careful planning and a little research, you can find a budget-friendly option that will allow you to enjoy all the best that Africa offers.
Luxury Safari Package
For the ultimate safari experience, look no further than the luxury safari packages. These all-inclusive packages offer the best in accommodations, guides, and amenities, ensuring you'll have a safari that you'll never forget.
These safari packages include stays at some of the most luxurious lodges and camps in Kenya, where you'll be able to relax in style after a long day of safari activities. You'll also have the services of a private guide throughout your stay, ensuring you'll get the most out of your safari experience. In addition, all the luxury safari packages include game drives, walking safaris, and visits to local villages, allowing you to immerse yourself in Kenyan culture.
Look no further than a luxury safari package if you're looking for a safari that's truly once in a lifetime. 
Tailor-Made Safari Package
If you're looking for a truly unique safari, consider booking a tailor-made safari package. These safari packages are designed specifically for you, considering your specific interests and preferences. Whether you're interested in bird watching or big game safaris, a tailor-made safari package is perfect for you.
A tailor-made safari package is the ultimate way to customize your safari experience. Working with a professional safari company ensures that your trip is tailored specifically to your interests and needs. In addition, by booking, you can specify exactly what you want to see throughout your safari. For instance, you can book a 7-day Kenya wildlife experience, and so on. 
All-inclusive Safari Package 
Imagine yourself on safari, exploring the vast plains of Africa in search of some of the world's most elusive wildlife. With our all-inclusive safari package, you can do just that. We'll take care of everything, from planning your trip and booking your flights to arranging safari activities and accommodation. That way, you can sit back, relax and enjoy the experience.
The all-inclusive safari package offers the perfect combination of sightseeing, adventure, and luxury. Start your safari with a game drive through one of Kenya's world-famous national parks. Keep your cameras ready to capture the Big Five – lions, elephants, buffalo, leopards, and rhinos – in their natural habitat. Then, add a little excitement to your game drive with a bush walk, where you can get up close and personal with the wildlife. Finally, end your day relaxing in one of our luxurious safari lodges, where you'll enjoy views of the African sunset from your private deck.
In addition to game drives and bush walks, our safari package includes a hot air balloon ride over the Serengeti plains. Soar above the animals and take in panoramic views of the landscape. And no safari is complete without a visit to an authentic Maasai village. Meet the people who have called this land home for centuries and learn about their culture and way of life. There is so much that comes with this package. 
How to Choose the Best Safari Package for You
When it comes to choosing the best safari package, there are a few things to keep in mind. Follow the following tips to ensure you choose the most suitable package. 
Consider your Budget 
Your budget is one of the first things to consider when choosing a safari package. Safari packages suit all budgets, so knowing how much you're willing to spend before you start your search is essential. Once you have a budget in mind, you can narrow down your options and find safari packages that fit within your price range.
Choose Your Dates
Another essential factor to consider when choosing a safari package is your travel dates. When planning your safari, choosing dates that coincide with the best time to see wildlife is essential. For example, the best time to see migrating wildebeest in the Serengeti is between July and August, while the best time for bird watching is between November and April. Therefore, keep your travel dates in mind when searching for safari packages.
Pick Your Activities 
When choosing a safari package, you'll also need to decide what activities you want to do. Are you interested in game drives, bush walks, or both? Would you like to add a hot air balloon ride or visit a Maasai village? Think about the activities that interest you and find safari packages that include them.
Plan Ahead 
Regarding safari packages, it's always best to book early. Not only will this give you more time to plan your trip, but it will also ensure that you get the best possible rate. Safari packages tend to fill up quickly, so book well in advance if you have your heart set on a particular package.
FAQs
How much does a safari in Kenya cost? 
The cost of a safari in Kenya will depend on the type of safari you choose and the time of year you travel. Generally speaking, safaris range in price from $2000 to $5000 per person. However, there are various packages available to suit all budgets.
What is the best time to go on a safari in Kenya? 
The best time to safari in Kenya is between July and October. This is when the weather is dry and cool, making it ideal for game viewing. 
What should I wear on safari in Kenya? 
When going on safari in Kenya, it's essential to dress for the occasion. This means wearing neutral-colored clothing that will blend in with your surroundings. You should also wear comfortable shoes and clothes that can be layered, as the weather can change throughout the day.
What kind of safari is best for me? 
The type of safari best for you will depend on your interests and budget. For example, a game drive safari would be ideal if you're interested in seeing as much wildlife as possible. However, if you're looking for a more intimate experience, a bush walk safari might be better suited for you. Various packages include both game drives and bush walks, so be sure to consider all of your options before making a decision.
Conclusion
When it comes to safari in Kenya, there are a variety of packages available to suit all budgets and interests. Consider your travel dates, budget, and desired activities when choosing a safari Kenya package. And remember, booking early is always best to ensure you get the best possible rate. So start planning for your safari today!