Kenya is a country known for its intriguing wildlife that attracts tourists worldwide. The country's strategic location in the Savannah Grasslands creates the ideal habitat and environment that promotes wildlife, especially the big five, which includes lions, elephants, buffalos, rhinos, and leopards. There are many other tourist attractions sites, such as the wildebeest migration or the captivating views of Mount Kilimanjaro, and nothing compares to the safari Kenya adventures. 
It's time to come and experience the fun and un-matchable safari Kenya wildlife, and here are some of the top safari destinations Kenya you should visit.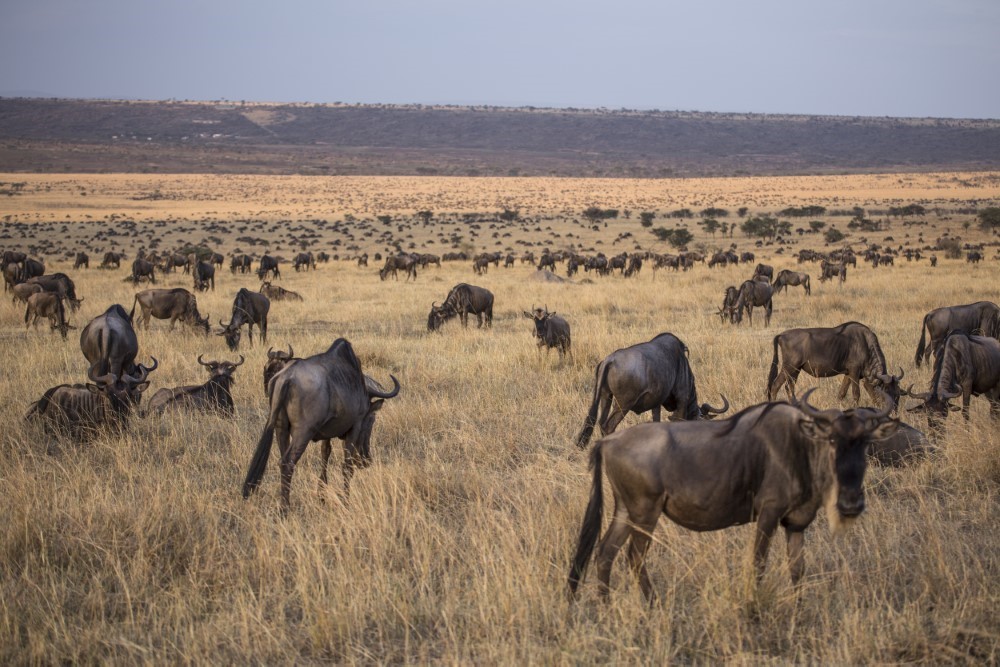 The Masaai Mara is one of the common tourist destinations because of the park's prosperous animal enterprise, especially the cats of prey, and the phenomenal wildebeest migration. It is the best place to be for anyone who wants to catch the cats in action as they take on the wildebeests and other prey. In addition, the serene here is fantastic thanks to the exceptional landscape complemented by the savannah grassland bushes and acacias. 
In this reserve, you'll get unlimited views of the bug five and other predators such as the cheetahs and hyenas. There are also hippos and crocodiles on some rivers, such as the Mara River and Talek River. With all these predators present, the amount of activity seen during the wildebeest migration is unimaginable. 
The best time to visit the captivating Maasai Mara is between July and September. Apart from the wildlife, you can choose to engage in other fun activities such as hot air ballooning, perfect for viewing the landscapes or wildebeest migration.  
The Nairobi National Park is a few minutes from Kenya's Central Business District, characterized by the vast grass plains and scattered acacia. The park is home to fierce predators such as lions, cheetahs, and leopards. You'll also spot buffaloes, giraffes, and endangered rhino species. In addition, there are picnics and campsites where you can watch over 400 bird species.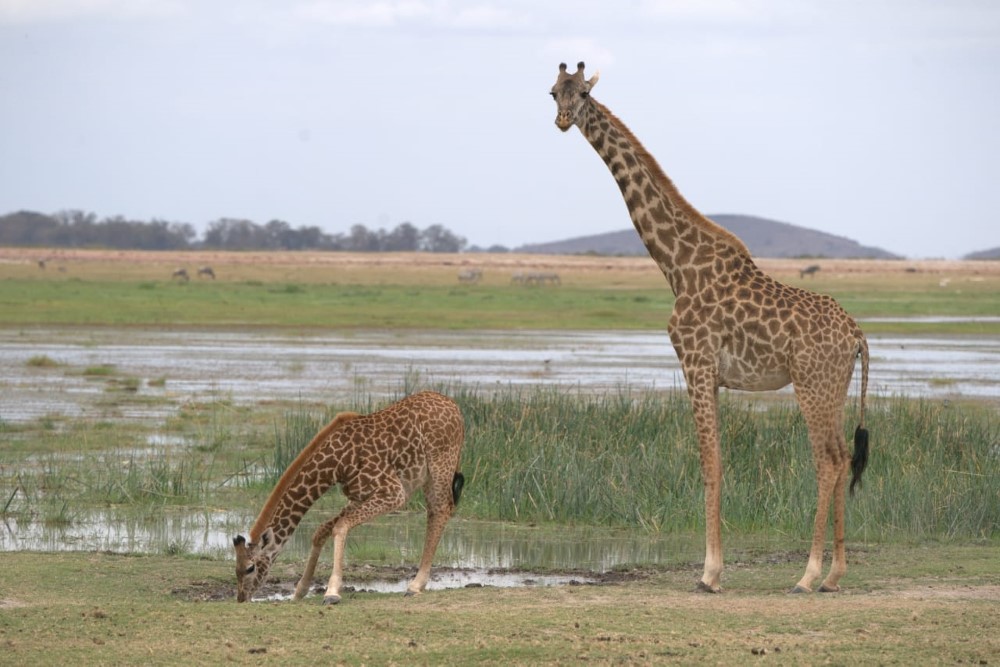 This Park is the best option for those looking for a half-day safari Kenya adventure with less traveling effort. It is also possible to spot buffaloes and other herbivores grazing as you drive along the nearby highways. 
No other park offers the convenience and variety of options in all aspects, from commuting to accommodation. You can participate in safari Kenya boardwalk, sports drives, and campsites. Furthermore, an animal orphanage is available, one of the top destinations in Kenya for local and international tourists. However, as much as we have some predator cats available, the park is a bit organized compared to others, and no such action is available. 
Suppose you're looking to go for an exciting safari in Kenya and interact with the friendly elephant herds. The Amboseli National park is located at the foot of Mount Kilimanjaro and creates the perfect environment for elephants. A trip to Amboseli is exciting and relaxing, thanks to the captivating mountain views of Mount Kilimanjaro in Tanzania. You also get access to a home of more than 40 bird species, and there are various bird-watching spots. 
The best time to visit this top tourist destination is between June and September or January to March when you will interact better with the elephants. Furthermore, there is no need to worry about accommodation since there are various lodges and ideal campsite locations. 
Lake Nakuru National Park 
Lake Nakuru National Park is a one-day destination known to be the best place for viewing flamingos and rhinos. You'll be able to view some of the rarest rhino species, only found in a few African countries. There are also leopard sightings, bird watching, and many other sceneries to enjoy. 
There's much more to experience at these parks, such as the Hydrax Hill Prehistoric Website and the Menengai Crater. As much as it lacks the raw and wild feel, the Lake Nakuru National Park is filled with beautiful sights and the pink flamingo vibe that make it more magical. 
Mount Longonot National Park 
It is possible to combine three top Kenya safari destinations: Lake Nakuru National Park, Mount Longonot, and the Hells Gate National Park. The Mount Longonot National Park is characterized by a dimple-like volcanic crater and relatively steep slopes, making it the best place for hiking. 
The weather here is good, and the steep slopes feature thick forests that provide habitat to birds and monkeys. It is also essentially important to note that it is a dormant volcanic site, and there is no reason why you shouldn't go mountaineering. There are also no predators, and it is safe to trek around the slopes and hold camp sessions with your friends and family. Hells Gate, on the other hand, is home to dark-stripped zebras, baboons, giraffes, buffalos, and many other bird species. 
These attraction sites are also around Lake Naivasha, where you can take boat safaris and bird watching. Lodgings and trails are also ideal for biking, mountaineering, and strolling. 
The Tsavo East and West Safari Kenya Destination 
If you want to determine how wild wildlife can be, the Tsavo National Parks are the place to visit. It is a place known for its untamed and natural experience where you'll have intriguing views of elephants, crocodiles, and hippos. Two sections are available, the Tsavo East and West, which are adjacent to the Chyulu Hills National Park. The three combine to create a breath-taking landscape filled with fantastic wildlife.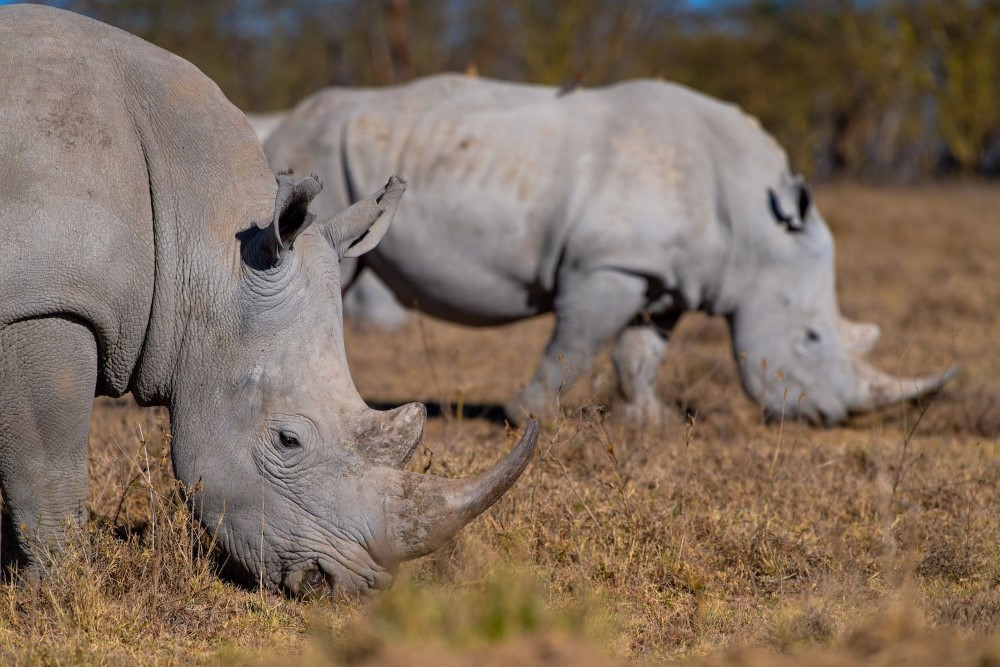 The two sections are different from each other, and the ideal choice depends on your preferences. Tsavo East is twice as large as Tsavo West and much semi-arid, making it the better option for open plain game viewing. It is effortless to spot the big five and other animal species as they hunt in the thorny bushes and semi-deserts. 
Tsavo West is characterized by mountain landscapes, lava formation sites, springs, and trumps. It is the place to be for those who love nature and wish to get fantastic views of Mount Kilimanjaro. The area offers more varied wildlife and incredible scenery than Tsavo East. 
Let's take a break from wildlife and take you to the diverse and rich Kenyan culture. The coast provides unlimited access to the glistening waters of the Indian Ocean. There is no more historical and fun place to visit in Africa than the Kenyan coast. You'll find spectacular coral reefs, seashores, and mangroves supporting indigenous birds here. These are magical Kenya destinations you need to try in Kenya.
Apart from marine life, the communities here are known for their diverse lifestyles. If you're looking to experience the African way of living, there are various traditional mouth-watery delicacies to enjoy. The Kenyan coast has been a tourist attraction site for a long time, and accommodation has no problems. 
Mass tourism's heavy growth is the various attractions of pre-historic sites and exciting marine life. It is also easy to commute within and out of the town as you explore other exciting areas such as the National Marine Park. 
Bottom Line 
Kenya is one of the best destinations for tourists in Africa and worldwide. It is famously known as the home of the big five and for the annual wildebeest migrations. Exciting cultures, beautiful sceneries, and prestigious lodges ensure you get the best safari Kenya adventure. This review gives insight into top destination Kenya and what to expect. So, visit Kenya and experience wildlife like never before.