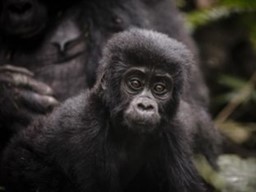 Here is Why Safari Kenya Africa Is the Best. Find Out More
There are many safari destinations around the world, but Safari Kenya Africa is by far the best. This is your destination if you're looking for a fantastic safari experience with plenty of wildlife. In this post, we'll explore some of the reasons why Safari Kenya Africa is so popular among safari enthusiasts and why there is so much to see and do here. Shall we?
Top Reasons Why Safari Kenya Africa Is the Best
As aforementioned, there are many reasons why safari goers love Safari Kenya Africa. Here are some of the top reasons:
The Great Wildebeest Migration 
One of the most popular reasons safari goers choose Kenya is to witness the Great Wildebeest Migration. This is one of the most incredible natural phenomena in the world, and it's something you must see to believe. Every year, over two million wildebeest, zebra, and antelope make their way from Tanzania's Serengeti plains to Kenya's Maasai Mara in search of greener pastures. 
It's a fantastic sight to behold, and safari goers often say it's a once-in-a-lifetime experience. Moreover, safari lodges and camps in the Maasai Mara are some of the bests in Africa, so you'll be sure to have a comfortable and enjoyable stay as you witness this amazing event.
An abundance of wildlife is another reason safari Kenya Africa is considered the best. With so much wildlife to see, you're sure to spot something new every time you go on safari. From elephants and lions to giraffes and zebras, Kenya is home to some of the most diverse wildlife in the world. So not only is the wildlife abundant, but it's also incredibly varied. 
You can find everything from big predators to small prey, as well as herbivores and carnivores. This makes for an interesting and exciting safari experience that you won't find anywhere else. You have already heard of the big five, right? The big five consist of the lion, leopard, elephant, rhinoceros, and Cape buffalo. These are the most popular animals tourists want to see, and Kenya is one of the best places in Africa to see them.
Another reason safari goers love Kenya is because of the tropical weather. With an average temperature of 27 degrees Celsius, it's the perfect safari destination for those who want to escape the cold winter months. Moreover, Kenya is located in the eastern hemisphere, so the seasons are reversed from what people are used to in North America. This means that it's summer in Kenya when it's winter there. So, if you're looking for a sunny safari destination, then Kenya is the place for you.
Kenya is one of the most popular safari destinations on the African continent. The country is blessed with abundant natural beauty, including vast expanses of rolling savannah, thundering waterfalls, snow-capped mountains, and pristine coastal lagoons. Wildlife lovers will be spoiled for choice in Kenya, with sightings of various wild animals in national parks and reserves.
Perhaps the most famous attraction in Kenya is Mount Kilimanjaro, Africa's tallest mountain. Experienced hikers can climb the dormant volcano, and the views from the summit are simply breathtaking. Other scenic highlights in Kenya include the Rift Valley lakes region, where travelers can enjoy a boat ride on Lake Naivasha or visit a local Masai village, and Aberdare National Park, home to dense forests and bamboo thickets, and sparkling waterfalls.
Kenya is also home to some of the most fascinating cultures in the world. The country is home to over 40 ethnic groups, each with unique customs and traditions. Perhaps the most well-known are the Maasai, a nomadic pastoral people who live in southern Kenya and northern Tanzania. The Maasai are known for their traditional clothing, intricate beadwork, and fierce warriors. Another interesting group is the Samburu, a semi-nomadic people who live north of the Maasai in Kenya's arid Rift Valley region. 
The Samburu are known for their colorful dress and unique hairstyles. Both the Maasai and Samburu people are very hospitable and welcoming to visitors, so don't be afraid to approach them and ask about their culture. There is so much to learn and experience in Kenya, and safari is the best way to do it. 
Kenya is a birder's paradise, with over one thousand different species of birds. Birding enthusiasts will be in heaven in Kenya, as there are plenty of opportunities to spot rare and endangered species in the Great Rift Valley. Some of the most popular birding spots in Kenya include Lake Nakuru National Park, home to flamingos and other waterbirds; Amboseli National Park, where you can see ostrich, Kori bustard, and Secretarybird; and Tsavo West National Park, where you can find red-billed hornbills, goliath heron, and greater kestrel.
The Kenyan Coast is one of Kenya's most popular tourist destinations, offering a wealth of activities and attractions, making it the perfect destination for safari holidays. The coast is home to stunning white sand beaches, crystal clear waters, and lush green forests. There are also several historical sites and cultural attractions to explore. 
Mombasa, Kenya's second-largest city, is a great place to start your safari holiday. The city is home to many historic buildings and sites, such as fort Jesus, Old Town, and Haller Park. All these places have a historic safari feel you won't find anywhere else. The beaches in Mombasa are also some of the best in Kenya, such as Watamu offering unmatched oral formations and Diani with its beautiful white sand beaches.
Earliest Artifacts of Humanity
Kenya is also home to some of the earliest artifacts of humanity. The country has been inhabited for over two million years, and many archaeological sites provide evidence of this long history. The most famous site is Olduvai Gorge, where some of the oldest human remains have been found. 
Other notable sites include Lake Turkana, where you can see fossilized human footprints dating back over three million years, and the Ngorongoro Crater, a UNESCO World Heritage Site home to a wealth of wildlife, including lions, elephants, and rhinos. In addition, several museums in Kenya showcase the country's rich history and culture.
Friendly and Welcoming People
Kenya is a country of friendly and welcoming people. The Kenyan people are some of the most hospitable in the world, and they will go out of their way to make you feel at home. So whether you're staying in a safari lodge or camping under the stars, you'll indeed receive a warm welcome from the Kenyan people.
Conclusion
As you can see, there are many reasons why safari Kenya Africa is the best way to experience the country. From its stunning scenery and wildlife to its fascinating cultures and rich history, there is so much to explore on safari in Kenya. So, what are you waiting for? Book your safari holiday today! You're sure to have the time of your life.