Ultra-Luxury 4 Day Zanzibar Safari
If you're seeking a lavish, tropical excursion to the coast to take all your cares away, you've come to the right place!
Our 4-Day Zanzibar experience is the perfect itinerary for those who want to get away for just a short amount of time. This trip blends just the right amount of leisurely activities and guided tours to whet your travel appetite.
If being beachside is your main goal, then head over to the pristine waters of Zanzibar Beach, where you'll get the chance to go snorkeling or try kitesurfing. Want to broaden your horizons with a little education? You can opt to take a tour of the Jozani Forest Nature Reserve, where you can observe the rare Kirk's red colobus monkey.
Your tropical paradise awaits you! Your guide will be waiting for you after you arrive at Kilimanjaro International Airport, where you will then be transferred to Hotel Melia.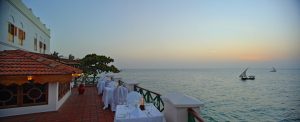 You'll settle into Kiwengwa, a village in the northeastern part of Zanzibar, on the island of Unguja. Located between the coastal villages of Pwani Mchangani and Pongwe, this village offers ample shopping, dining, and entertainment options.
Zanzibar is also known as the Spice Islands, and alternatively you can decide to take a tour of the spice plantations, private gardens, and forests. There are also cultural tours of Stone Town in the old part of Zanzibar City, perfect for those seeking to learn about the rich history of the area.
Prepare to bid adieu as you complete your stay in Zanzibar, full of wonderful memories. You will be taken to Jomo Kenyatta International Airport in Nairobi, where you will connect with your outbound flight home.