Kenya is home to some of the fantastic safari adventures you'll take. From the dramatic Great Rift Valley to the wildebeest migrations happening each year. If you visit Kenya for the first time, you'll find yourself booking tours to common destinations such as the Maasai Mara Game Reserve and lake Nakuru. As much as these places offer an exquisite wildlife experience, there are hidden gems in Kenya locals discover, and few tourists visit. Here are the top 5 hidden attraction sites you can visit during your safari Kenya holidays to better and diversify your Kenyan experience.
Most tourists aren't aware of the blood-red alkaline lake in Kapedo, Turkana County, one of the driest and hottest places in the country. Unlike other lakes with sky-bluish water, this lake turns red, especially during the dry seasons.
During the dry season, much evaporation is happening, increasing the salinity levels. This then leads to microorganisms forming, and the conditions are the ideal breeding for Dunaliella algae, which has a bright pink color, turning the lake blood-red.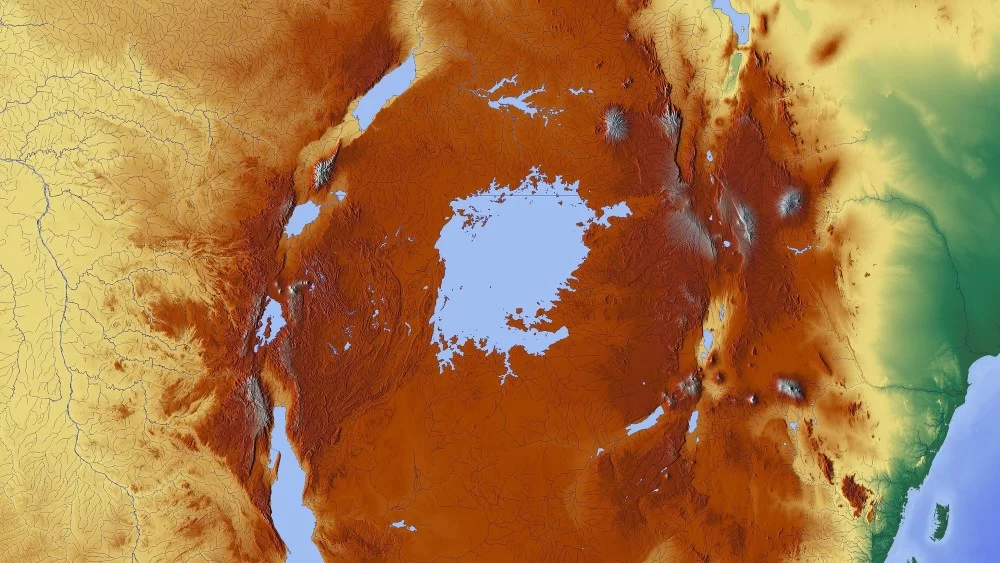 Apart from the fascinating science behind the coloring, it makes the lake one of the best places to take pictures for your safari collection.
You can decide to combine the trip to this amazing scenery and to Lake Turkana that is within the county. Lake Turkana is the world's largest permanent lake and alkaline lake. The sight of the largest lake running through the arid lands is unbelievable.
Furthermore, the people of Turkana showcase the true Kenyan heritage in their traditions, and you should interact with the friendly communities and get an authentic local feeling. The place is hot, therefore, dress appropriately and ensure you stay hydrated.
The Chalbi Desert is another fantastic place to visit between Mount Marsabit and Lake Turkana. This desert is the only terrain in Kenya classified as a true desert, making it one of the aridest regions in the country. This place is characterized by dunes, ash-gray ridges, and tiny local huts. The area is the true definition of an African desert.
Chalbi desert doesn't support vegetation growth, and a few wildlife animals are seen around, such as ostriches, zebras, and oryx.
So, what can you do in the Chalbi desert?
The desert is one of the few places you'll interact with the diverse locals and experience life from a different perspective. Join the pastoralist women and ride on the camel backs as they go to collect water from the various water points. Communities are welcoming, making it effortless to enjoy their cultural foods, festivals, dances, games, and many other traditions.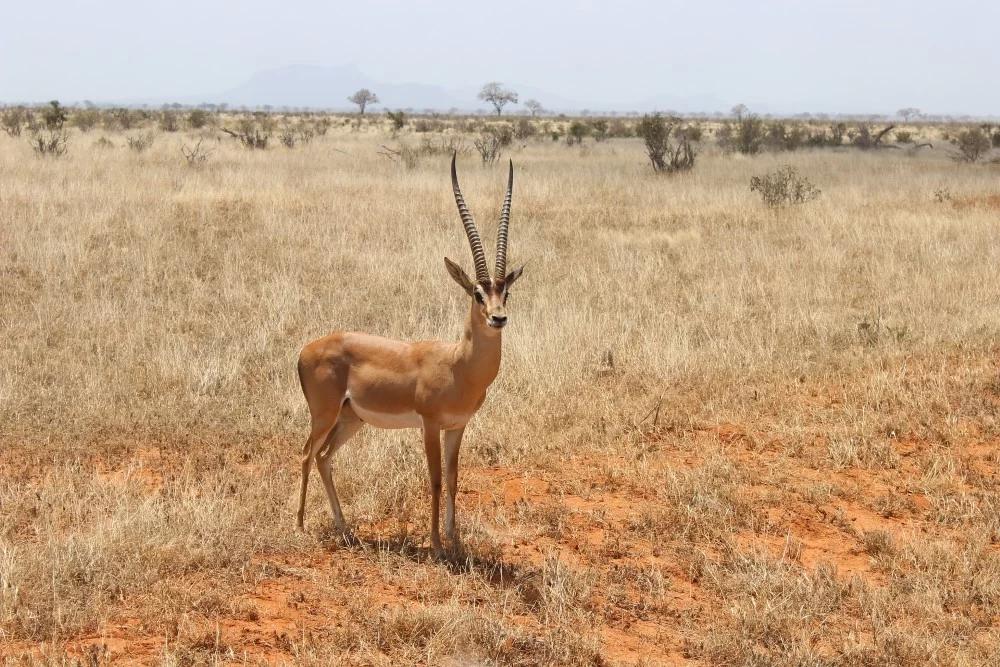 Chalbi is also great for nature walks and filming. The few wildlife animals and less vegetation cover create an ideal space for you, your family, and your friends to explore freely. You can decide to go further north and discover the Huri Hills.
Some experienced tourists visit the Chalbi desert to have a good time on the Desert Safari. They adore the views of this ocean of hot and dry volcanic sand. Others choose to participate in motorsports. Others come with their caravans, and there is more than enough space. Furthermore, there are no wild cats in the area or scavengers. Don't miss out on what Chalbi has to offer during your safari Kenya holidays. 
If you love nature and beautiful sceneries, the Aberdare Ranges is a place that will excite and trigger your exploration instincts. The Aberdare Ranges are located in the central region of Kenya and east of the Great Rift Valley.
Apart from the extensive and exotic vegetation cover, the attraction site is ideal for hiking and nature walks. You'll spot exotic bird species and historical sites that are meaningful to the local communities. In addition, there is wildlife present and a waterfall that provides them with water.
These ranges are part of the Aberdare National Park, which includes many other attraction centers to visit. Think of your trip to these ranges as a comprehensive tour that touches on everything wildlife, from animal and bird watching to hiking and nature walking.
Those who opt for hiking can get to the top of the Kinangop plateau, which has an elevation of 4,000 meters above sea level. It is easy to spot other far attraction sites such as Lake Naivasha and the Mau Escarpments.
If you're not a fan of hiking, then you can book a safari tour and interact with some of the Big Five and other animals, such as antelopes, monkeys, baboons, reedbucks, and many other birds. The exciting part about a tour at the Aberdare Ranges is that tourists sometimes get a taste of everything wildlife.
Mida Creek is a tidal outlet found in Kilifi County, one of Kenya's coastal regions. This undiscovered site is ideal for relaxing with your family and friends as you enjoy the cool breeze. Mida Creek has a peaceful vibe that makes it easy to unwind after an eventful year.
There's more! The creek is characterized by seagrass beds and corals, ideal food sources for fish and sea turtles. You'll also spot crabs along the shores and birdlife, and the sight of the variety of fish and birds interacting within the same environment is terrific. A trip to Mida Creek provides access to the predatory world of kingfishers and fish eagles.
You might spot some flamingos feeding and interacting with marine life as you cruise and explore the place with your kayak or boat. You'll also come across various seaweeds and seagrass that are the food sources for the fish.
The place is rich in biodiversity. There are patches of dense mangrove forests consisting of various mangrove species. The various mangrove, fish, and bird species available make the place a common destination for researchers on a mission to discover the diverse marine ecosystem.
Mida Creek consists primarily of marine life; therefore, you shouldn't expect to see the Big Five or other game animals. It is also important to note that the area is a part of the UNESCO Biosphere Reserve.
Eliye Beach is another good place to stay and unwind, thanks to its beautiful scenery and unique beach. You'll find It on the western side of Lake Turkana. This attraction is on a lakeshore and is characterized by cottages and manyattas. Manyattas are the traditional houses for the local people.
Some tourists have explored Eliye Beach and enjoyed various watersports, sport fishing, and boat rides. In addition, you can choose to continue your exploration and visit the nearby Central Island National Park, Sibiloi, KoobiFora, and various Turkana homesteads. The Sibiloi and KoobiFora National parks are important archeological sites containing rich African history. After taking the exciting boat rides and trips, you can complete your adventurous day by getting a full body massage.
There is ready accommodation, fully equipped rooms and campsite options for those who prefer to enjoy the cool breeze all night. As much as Eliye Beach is located in a remote area, food is readily available, and restaurants offer international options. In addition, there are many other social amenities, such as various public seating areas where you can enjoy lunch under the vibrant sun.
Eliye Beach also gives a fantastic view of Lake Turkana, and you can decide to plan your safari Kenya holidays with trips to the two sites. Various holiday tours offer this package and include other unique nearby spots, such as Lodwar town.