Safari Kenya, Nairobi city is one of the most popular tourist destinations in Africa. It is known for its beautiful landscapes, wildlife, and culture. The city has many attractions where you can enjoy an incredible safari experience with your family or friends. You can choose from many options when looking for the best sites to see during your trip to Kenya, Nairobi city. This blog post will discuss the top 10 reasons why you should visit Nairobi on your next safari trip. The city has so much to offer that it can keep you busy for days together. So, here are some of the best reasons why Nairobi is a must-visit place in Kenya:
Safaris Kenya Nairobi is Affordable
It is a fact that safari Kenya Nairobi is affordable. This is because you can get a three-day safari for as low as $400, which includes accommodation and meals.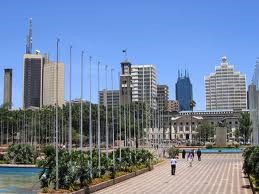 For example, suppose you want to go on an eight-day safari budget package that costs $1000 per person (including accommodation). In that case, booking through Kenya Safari Company or other similar companies will be cheaper than booking directly with the operator. The best part is the package you choose will include tour guides, accommodation, and food. So, you have everything covered, and you sure will enjoy your vacation with a partner, friend, or family members.
2. The Safari Experience is Very Authentic
The city Safari is among the best you will experience in Africa. It is also one of the most authentic experiences you can have on your trip to Kenya. It will allow you to see some of the most beautiful animals in Africa, including elephants, lions, and cheetahs. You will explore their habitats and interact with them during your visit!
3. Explore Africa's Best Game Viewing
Kenya is a land of adventure; you can experience it on the city safari. It has a variety of wildlife species. Starting Nairobi National Park is an excellent place for the safari experience. It is the oldest Park in Kenya and covers an area of 1,142 square kilometers. The Park has over 400 species of animals and birds, including giraffes, zebras, rhinos, and elephants. The Park has two main ecosystems, savannah, and woodland. It also has several walking trails that are perfect for exploration by foot. 
Safaris will take you to fantastic places where you can see many different types of birds like pelicans or vultures flying above your head in perfect formation as if they were soldiers marching towards battle! This is truly rare to see anywhere else in this world!
4. Safari Is Ideal All Year Round
Safari is ideal all year round. It's not just restricted to the dry season like you might think, as many animals are still out during the wet season.
The best time to go on a safari is between October and March when it's cooler and there aren't as many tourists in Nairobi. This makes for some much-needed solitude and quiet moments away from the busy streets and restaurants found there during this period.
If you want something more adventurous than just walking around taking pictures of animals, try visiting one of Kenya's national parks outside the city as well (such as Maasai Mara), where visitors can drive through open plains filled with wildlife while enjoying views over vast savannah lands before returning home safely after their day-long excursion!
5. Local People and Culture Are Part of Your Safari in Kenya Nairobi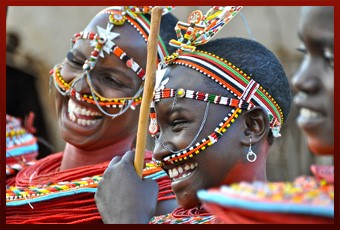 The locals are amiable and welcoming when you go on Safari in Kenya Nairobi. They will give you a warm welcome to their country. You can see that the locals are generous, hospitable, kind, and helpful when helping tourists with directions or just being there for them if they need guidance.
The local Kenyans also respect other cultures and customs so much that we have often seen people from different countries coming together to share their culture or traditions.
6. Enjoy a Variety of Museums and Animal Orphanages
There are many museums in Kenya Nairobi that you can visit. They have been established to preserve this country's rich culture and educate the locals and tourists about it. Some of these museums and orphanages include: 
The Giraffe Centre is located in Tsavo East National Park, which is in southern Kenya. This center offers a variety of attractions, including zoos, restaurants, and even a hotel.

The Karen Blixen Museum: This museum is located in the capital city of Nairobi. It was established to preserve the rich history of Karen Blixen and also to educate people about her life, career, and achievements. 
Generally, these are but some of the things to do in Kenya. There are other activities that you can do here as well. For example, you can visit a game reserve, go on Safari, and even participate in many cultural events like dances and music shows.
7. Nairobi has Something for Everyone
Nairobi is the capital of Kenya and the most populous city in Africa. It has a cosmopolitan character, with many people of different backgrounds living together nearby. This city also has an economic hub for Africa and one of its largest transport hubs, making it an ideal place to visit when looking at what you can do on Safari in Nairobi. 
You'll enjoy the wide variety of things to do here, whether visiting the National Museum or participating in the many cultural events that occur throughout the year. There are also many parks and gardens to explore and several shopping malls where you can pick up souvenirs for friends and family back home.
8. Enjoy Luxury Safari Lodges at Nairobi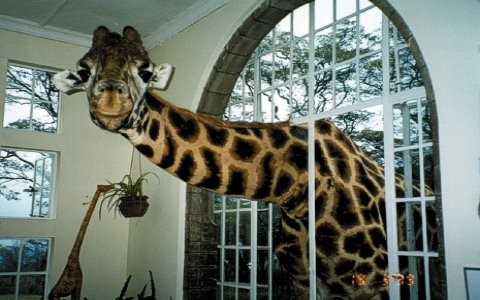 If you want a comfortable and luxurious way to experience the wildlife, then safari lodges are the best option. You can stay in an exclusive lodge with all the facilities required for a great safari experience.
Luxury Safari Lodges in Nairobi offer everything from luxury tents to tented camps and even villas with private swimming pools. They also have excellent food services that will make your stay memorable and comfortable!
9. Culture Experience
You will be able to experience the culture of Kenya. This is because you can learn about Kenya's history and how it has evolved over time. You can also learn about its people and customs, which will help you better understand what it's like to live in this area.
You'll also have opportunities for cultural experiences through dining out or participating in other activities such as music performances or art exhibitions. If you're into photography, there are plenty more opportunities for learning from local experts who can show you how best to capture your surroundings on camera!
10. Beautiful Sceneries 
The scenarios are beautiful and a great place to take pictures. It is also a great place to relax, enjoy nature and have fun. The Safari Kenya Nairobi offers you the opportunity to see some of the most beautiful places in Kenya. Furthermore, the activities are also worthwhile. 
Conclusion
There is so much to expect from the Safari Kenya Nairobi tour. If you're looking for a way to create vacation memories, this is your plan. Enjoy the beauty of Africa by visiting this exotic destination with its beautiful landscapes, wildlife reserves, and exciting activities that you would never have thought existed in this part of the world!