7 Days 6 Nights Best of Tanzania Safari
Intoduction
This is a 7 days unique adventurous safari encountering amazing wildlife in their natural habit. Prepare for a truly
wonderful adventure few will ever experience.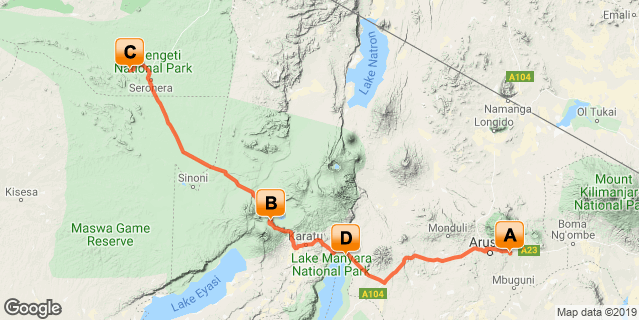 Included
• Meet and greet services
• Transport using 4×4 safari Landcruiser with pop-up roof for easy game viewing and photography
• Services of professional English speaking driver guides throughout the safari
• Game viewing drives as indicated in the itinerary
• Park and reserve entrance fees
• Full board accommodation throughout the safari.
• Bottled water in our vehicle while on safari
• Government taxes, VAT and levies.
• All meals as indicated in the program.
Excluded
• Any international airfare inclusive of their taxes
• Visa entry fee payable in US dollar currency only and bills printed before the year 2000 are not
accepted!!
• Meals & drinks of choice not indicated in the itinerary unless indicated above
• Items of a personal nature such as laundry, telecommunication
• Travel and medical insurance cover – Highly recommended
• Tips and gratuities to Driver guide, hotels, camp and lodge staffs
• Any deviation from the above program
• Any other item(s) not specifically mentioned under inclusions above.
Arusha
Resting at the foot of Mount Meru, the sprawling city of Arusha is known as the safari capital of northern Tanzania. It serves as an excellent base from which to explore the remarkably scenic surrounding area which includes majestic Mount Kilimanjaro, as well as the Manyara, Tarangire and Ngorongoro National Parks. Arusha is a good spot to take a day or two off from the safari circuit as it features a temperate climate and lush surrounds. Visitors can look forward to exploring the wildlife-abundant Serengeti National Park; the magnificent Arusha National Park; and taking on the challenge of climbing Mount Meru, Africa's fifth highest mountain.
Day Itinerary
Upon your arrival at Kilimanjaro International Airport you will be met and greeted by one of our experienced representatives, who will then transfer you to our hotel.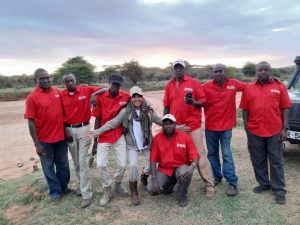 Basis
Bed and Breakfast
Ngorongoro Crater
Located in Northern Tanzania, the Ngorongoro Crater is best known for its natural beauty and abundance of diverse wildlife; which makes it one of Africa's most popular safari destinations. Surrounded by Tanzania's highlands, this UNESCO-listed crater is said to be the world's largest intact volcanic caldera. Visitors can look forward to spotting the world-renowned Big Five and a host of other wildlife species including large herds of zebra and wildebeest. It is famed as one of Tanzania's best tourist attractions offering visitors an array of wonderful activities including excellent bird watching, trekking, wildlife viewing, mountain biking and visiting a local Maasai village. Don't miss the opportunity to jump on an excursion to the magnificent Olduvai Gorge.
Day Itinerary
After breakfast you will proceed to Ngorongoro national park where you will arrive in time for lunch. The afternoon is spent on leisure.
Overnight: Ngorongoro Serena Safari Lodge
Perched on the jagged rim of the crater, wreathed in morning mist, camouflaged in river-stone and cloaked in indigenous creepers, the Ngorongoro Serena Safari Lodge is a triumph of ecological and architectural fusion.
Sensitively constructed so as to take nothing from its environment whilst affording endless vistas over the heatshimmering reaches of the crater below, the clustered boulder-built buildings of the Lodge hug the crater rim, linked by rope-lashed timber walkways that skirt the buttressed roots of ancient, liana-hung trees.
The interior, radiating out from the primeval log fire glowing at the heart of the Lodge, blends the concentrated hush of a game-viewing hide with the ochre, rust and charcoal images of a prehistoric cavern. Lit by flaming wall-lanterns, clad in gigantic volcanic boulders and decorated by the iron spears, bright-beaded robes and intricately carven artefacts of the Maasai, the Lodge is a unique blend of world-class luxury, timeless volcanic splendour and ethnic style. As for the views, from lilac-streaked sunrise, to indigo star-studded night, the immeasurably ancient Ngorongoro Crater delivers a theatre of vistas, most unchanged since the dawn of time.
Strung around the crater rim, each with its own rock-enclosed balcony, the rooms feature brass lamps, embossed leather headboards, wildwood mirrors, Maasai carvings and flamboyant prehistoric wall motifs depicting fleeing  giraffes, stylised gazelle and plunging buffalo. Each room draws on a cave-grey, indigo-blue and jasper-red colourscheme, is fully air-conditioned and enjoys uninterrupted views over the Crater's unmatched splendour.
At the end of an action-packed day, guests can also follow a gentle nature trail that loops around the Lodge through moss-hung glades and plunging ravines, take a guided walk to the Crater's rim, relax with a herbal massage, or watch as the burning sun sinks behind the mountains from a unique vantage point on the craggy heights of the Crater's rim.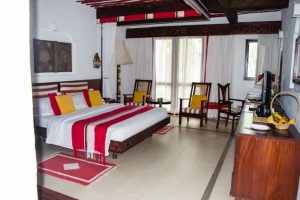 Basis
Full Board – Dinner, Bed, Breakfast and Lunch
Day Itinerary
After breakfast descend to the crater with lunch boxes. Hence you have got all reasons to enjoy your game drive at beautiful and crescent Ngorongoro crater. Your game drives will be guided by our experienced drivers.
Basis
Full Board – Dinner, Bed, Breakfast and Lunch
Central Serengeti
Situated in the heart of Tanzania, the Central Serengeti encompasses the world-famous Seronera Valley which is known for its prime wildlife-viewing opportunities. This picture-perfect landscape is characterised by endless
stretches of savannah-covered open plains, interspersed by rocky outcrops of granite, scattered with acacia woodlands and covered in a network of rivers and streams. The Central Serengeti forms part of the great wildebeest
and zebra migration and provides an ideal habitat for a variety of wildlife such as giraffe, impala, waterbuck, hippo, elephant, buffalo, lion, leopard, hyena, jackal, serval and much more. Popular activities include: game viewing,  cultural tours, horse riding safaris, and hot air ballooning over the spectacularly scenic terrain.
Day Itinerary
After breakfast, you will proceed to Serengeti National Park. Arrive in time for lunch. Afternoon game drives in Serengeti National Park.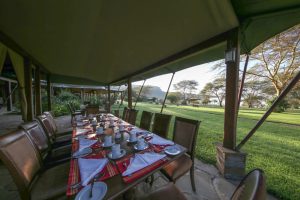 Overnight: Serengeti Serena Safari Lodge
Serengeti Serena Safari Lodge is situated high a tree clad ridge, commanding panoramic views across the Serengeti.
The lodge is a fusion of traditional African architecture and modern style. Centrally located adjacent to the Western Corridor and Grumeti River, the lodge has been designed to blend completely into the living landscape. A series of traditional domed rondavels are widely spaced throughout the grounds, which are cooled by groves of acacia trees  and watered by sparkling streams. On the very edge of the ridge is a pool, which looks out over the endless plains.
The lodge has been styled to offer a showcase of cultural performance, heritage and traditional art, illustrated by the lavish Makonde carvings which decorate the rooms and the stunning domed dining room.
Basis
Full Board – Dinner, Bed, Breakfast and Lunch
Day Itinerary
After breakfast, head out for full day game drive.
Basis
Full Board – Dinner, Bed, Breakfast and Lunch
Lake Manyara National Park
Situated in Tanzania's central-northern region with the Lake Manyara on its east and the Manyara Escarpment to its west, the Lake Manyara National Park offers breathtaking views and a large variety of habitats supporting an array of wildlife. This small park is home to surprising biodiversity and features a magnificent landscape of acacia woodlands, water forests, baobab strewn cliffs, algae-streaked hot springs, swamps and the lake itself. The park supports 400 species of bird, and the largest concentration of baboons anywhere in the world. Other species include giraffes, zebras, wildebeest, impala, waterbuck, warthog, the Cape clawless otter, and Egyptian mongoose. Don't miss the opportunity to see thousands of flamingos on the lake, the renowned tree-climbing lions, and large families of elephants strolling through the forest.
Day Itinerary
After breakfast, Drive to Lake Manyara. Arrival in time for lunch. Afternoon game drives in Manyara National Park.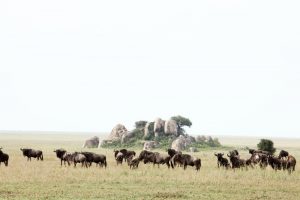 Overnight: Lake Manyara Hotel
Lake Manyara Wildlife Lodge is strategically located on the very edge of the vertiginous western escarpment of the Rift Valley, affording magnificent views down across the whole Lake.
Lake Manyara Wildlife Lodge invites you to an unforgettable safari experience from its privileged location, unrivalled by any other, both for game viewing and scenery. Elegantly designed as a two-level ensemble of buildings, its authentic traditional African style decorations create a unique atmosphere that perfectly combines extreme tranquility with the best of adventure-packed safari experiences. From its privileged position, all the Lodges's 100 guestrooms have stunning views across the tranquil and beautiful waters of the Lake.
The spectacular swimming pool, situated in a panoramic setting, is a privileged location to enjoy the invigorating fresh air and the breathtaking views of the Pink Lake.
Basis
Full Board – Dinner, Bed, Breakfast and Lunch
Day Itinerary
Check out after breakfast drive back to Arusha. Drop off at the airport to catch your departure flight.
Basis
Bed and Breakfast